Unit 5, Rockingham Gate, Bushey, Herts, WD23 4DQ, UK

+44 203 740 7222
Back to Insights
​Virtual Interviews are becoming the 'norm'. Are you up to speed?
Posted on 22 June 2021 by Jane Theobald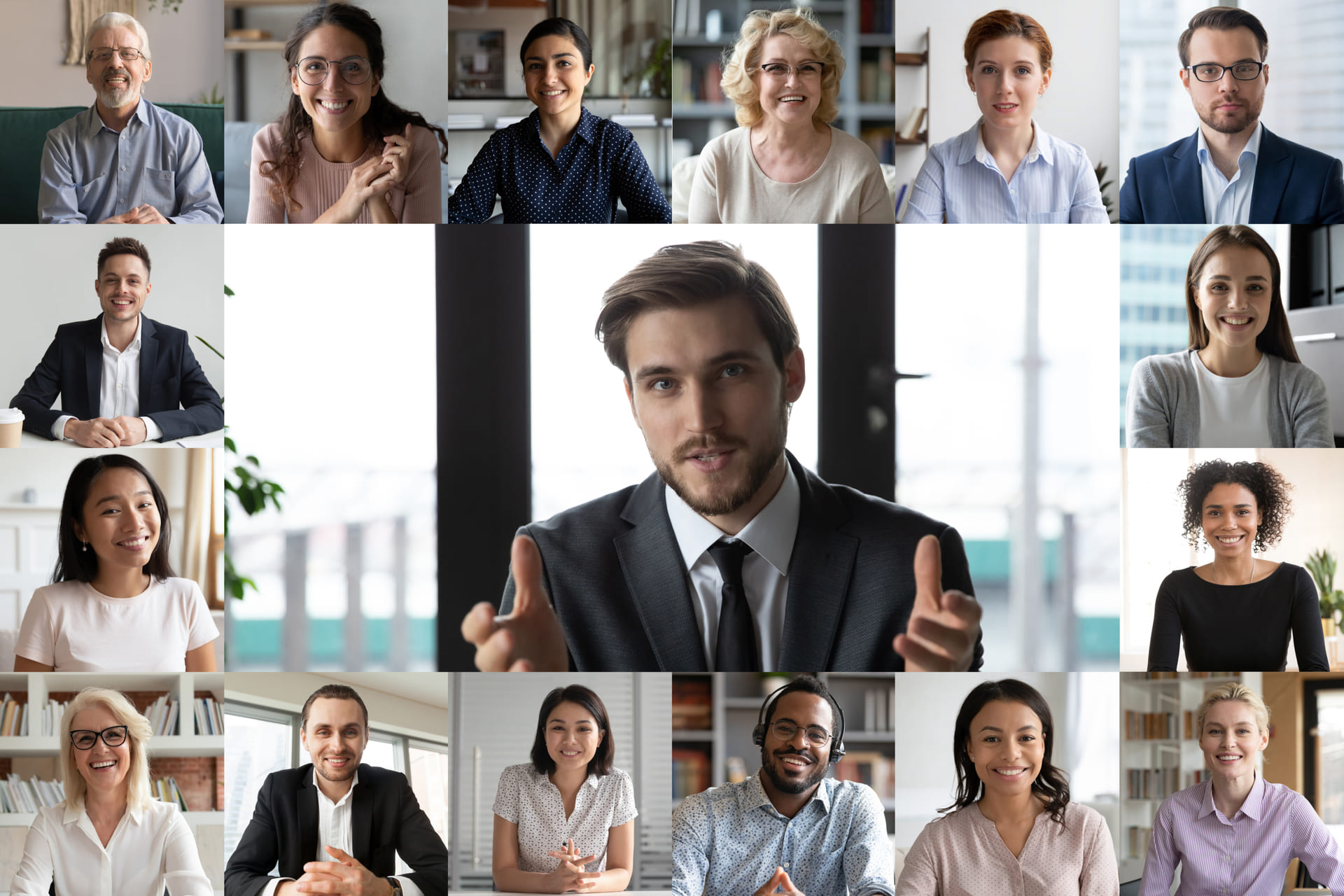 ​Virtual Interviews are becoming the 'norm'. Are you up to speed?
Virtual job interviews, also referred to as online, video, remote, Zoom and Teams interviews are now commonplace. Employers have been forced down this route due to the pandemic, but we get a distinct impression that virtual interviews are here to stay, especially for screening or first interviews and also for remote positions.
If you are serious about creating the right impression and presenting yourself in the best possible light (literally), don't let technical issues or lack of suitable preparation let you down.
You may, by now, be used to working from home to some degree and already be familiar with virtual communications protocols. Or, you may be a newbie. Whichever camp you fall into, we've prepared a list of tips to help you.
1. Set up basics
If using a laptop, ensure it is fully updated and sufficiently charged or connected to power. Ensure your internet connection is strong and turn off all on-screen notifications.
2. Familiarise yourself with the technology
Whether you're using Zoom, Teams or another application, ensure you know how to control basic functions as well as manage settings. As obvious as this sounds, we still hear of instances where candidates haven't mastered the basics of being seen or heard. Practise with friends and family if required.
3. Check your background
Ensure a clear, tidy background. You don't have to select a backdrop option within the app. In fact, we would recommend you avoid it if you can, as it leads to blurred edges around your profile, which can be distracting. Ensure the room is brightly lit and quiet. Avoid having a light source or window directly behind you as this will form a silhouette of your profile. Check that your phone is on silent mode.
4. Communicate with your household
Inform others in the house not to disturb you and to keep noise to a minimum. If you have pets, ensure doors and windows are closed to avoid their entering the room and stealing the show!
5. Wear suitable attire
Check with us before your interview as to what type of dress code the prospective employer expects. Some clients are relaxed and informal, but others may be more traditional and formal. It is best to mirror their dress code.
6. Smile and look into the camera
Remember to smile. When you are preoccupied with the technical aspects of the connection, it's easy to forget to smile! Video calls can make you come across as 'wooden', so smiling softens the interaction. One thing that does take practice is looking into the camera whilst talking which facilitates a more engaging exchange.
7. Sharing your screen
If you have been asked to present and need to share your screen, ensure you close all other applications apart from the one you need. The key here is not to 'overshare'!
Finally, please refer to our Career Toolkit pages for information on all other aspects of the interview process.