Unit 5, Rockingham Gate, Bushey, Herts, WD23 4DQ, UK

+44 203 740 7222
Posted on 14 December 2022 by Jane Theobald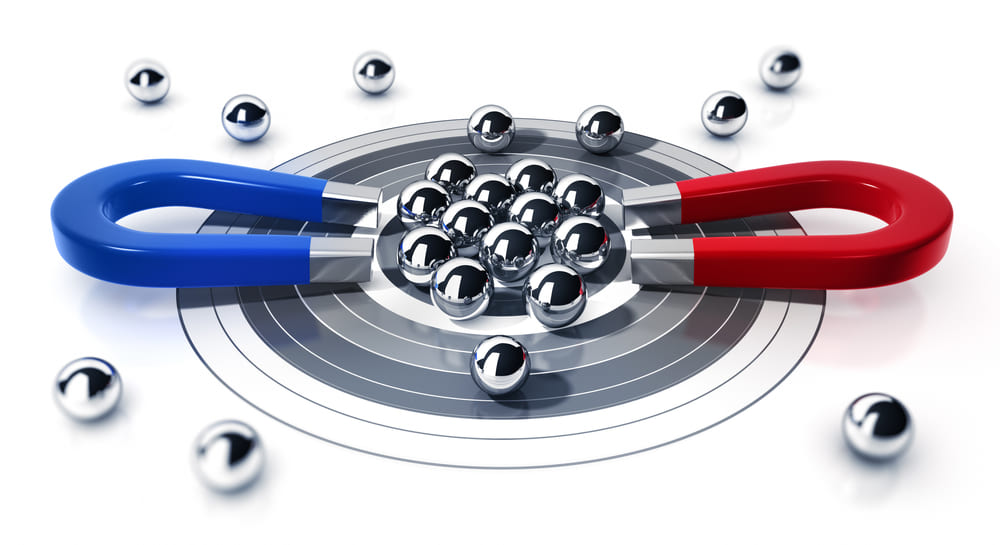 ​The Covid-19 pandemic caused far-reaching socioeconomic consequences across the UK. Large swathes of the country were forced to exercise some form of lockdown, resulting in wide-spread paralysis of various business sectors; recruitment being one.
As asset finance and leasing recruitment specialists, we witnessed the majority of our clients (employers) forced into lockdown. Open job vacancies were withdrawn and headcount freezes were widely implemented. Only critical hires were greenlighted as employers grappled with how best to manage the candidate vetting and interview processes.
Focus invariably shifted from business growth to business protection. Furthermore, there was a clear dip in the number of job applications and new candidates contacting us; substantiating the fact that candidates were unwilling to move jobs in uncertain times, opting for the security and shelter of their existing employment.
Fast forward two years and the stabilisation of the economy resulted in the recruitment market bouncing back with a boom in new vacancies. Headcount freezes were lifted and employers quickly embraced technology-led hiring processes and adapted well to remote and hybrid working arrangements.
However, the wake of the pandemic also witnessed the impact of the 'Great Resignation' whereby employees voluntarily resigned from their jobs in droves, as they reconsidered on their careers, work conditions, and long-term goals. This exodus of employees resulted in the current shortage of talent and a shift to a candidate driven market; bringing with it the many challenges that recruiters and hiring organisations face today.
In the Asset Finance industry for example, there is a distinct shortage of candidates in Credit Underwriting and New Business Development functions. Another area that has been working hard to attract new talent is the broker sector whereby many individuals have either exited the industry or have become self-employed.
Regulation and digitisation is forcing the financial services industry to undergo a vigorous transformation. This is resulting in a heightened requirement for roles within Compliance, Operational Risk, Portfolio Analysis and Data-led Digital functions. Unfortunately, the candidate pool boasting these skills (as well as Asset Finance and Leasing experience) is simply not large enough to meet this demand.
Candidate shortages have resulted in the sector becoming fiercely competitive for such talent with many employers resigned to the fact that they will either have to upskill existing staff or take on individuals with the required attributes, but from a non-leasing background. The talent shortage has also given rise to a greater percentage of candidates securing multiple job offers. How a business differentiates itself and tailors its approach to recruitment and retention will play a key role in swaying such candidates to sign for them.
In an attempt to mitigate the recruitment challenges of today, here are 8 best practice initiatives employers in the Asset Finance and Leasing industry have implemented:
1. Partnering with an specialist recruitment consultancy
Working with experienced recruitment consultants with expertise in Asset Finance and Leasing can reap dividends. Not only would such a consultants have a strong database of actively looking candidates with the relevant skills set, but they would also be able to tap into their rich network of passive candidates. This would provide a greater, but targeted reach; something that employer brands alone cannot achieve. Having a strong relationship with a recruiter can also indirectly help influence a candidates' choice of potential employer, especially when faced with multiple job offers.
2. Improving the candidate experience
Delivering a positive candidate experience is more likely to secure the right talent in a competitive recruitment marketplace. Successful employers make every effort not to let talent slip through the net, resulting in the need to keep vacancies open for longer than planned or having to settle for the next best candidate. They are ready to act swiftly and understand that prolonged delays in the recruitment process can be a real cause for frustration for candidates, which can in turn, can make them more susceptible to competitor offers or indeed the counter offer.
3. Creating a flexible work environment
Employers are implementing technical and infrastructural changes required to enable a greater degree of remote and hybrid working. Having the ability to build in flexible working arrangements empowers employees to have greater control of their working life. This is good for inclusion and opening up opportunities to people who have constraints in being able to work standard-hour weeks or in getting to a place of work. It also supports their wellbeing and productivity.
4. Focusing on employee benefits
Candidate driven markets put pressure on employers to increase salaries. However, many hiring organisations are looking beyond pay to deal with this challenge. They are considering improvements and flexibility to their benefits package as well as offering structured training and development programmes. Some are also offering formal professional growth and mentoring programmes as a differentiator in the battle for talent.
5. Upskilling staff
Organisations are reducing the burden of attracting new talent by upskilling existing staff to fulfil open job role. This reduces recruitment issues and ensures that positions are filled with individuals that have a deep understanding of the company's culture and methodology. This also boosts company morale and helps build a positive image of career advancement. Such an initiative is particularly evident for regulatory and tech-led roles. The downside however is the increased time taken for individuals to become fully operational in their new roles which brings with it obvious opportunity cost implications.
6. Projecting your brand
Employers are acutely aware of their brand and are engaging their internal marketing teams to develop strategies to increase their 'employer appeal' to prospective candidates as well as ensure their existing workforce develop strong brand loyalty. Sharing brand and cultural identity with recruitment partners is also crucial; enabling them to represent you in a way which respects, protects and upholds your values and culture.
7. Attracting young talent
Having the right balance of experience and young talent is critical. Next Gen hires make up a large proportion of the workforce. Ensuring your organisation commits to a robust strategy to develop such talent into future leaders is essential, not just for succession planning but also for bringing new energy, fresh ideas and instinct for adopting new technology; all contributing to long term business sustainability and growth.
This generation of workers often look for jobs with purpose and meaning, with a positive work-life balance being a high priority. The ability of employers to create a meaningful workplace that engages with society is critical for attracting such professionals.
​8. Diversity and inclusive hiring
This is fast becoming a key area of focus for all businesses. It is evident that those organisations that can recruit with a greater understanding of diversity and inclusion will be better placed to attract the talent needed to build a more inclusive workplace. Candidates are finding diverse organisations more interesting and representative of where they would prefer to work. They also want to see a fairer, more equitable workplace with opportunities for all. Financial services firms need to implement a diverse hiring strategy which embraces inclusiveness and builds a strong company culture which reflects modern society.
Conclusion
Organisations that fail to implement such initiatives will be at a significant disadvantage in the war for talent; hampering sustainability and growth objectives.
Although the recruitment and employment market remains robust for the time being, business confidence in the UK is beginning to fall.
The conflict in Ukraine, the resultant fuel shortages, the concerns over the spiralling cost of living and the recent upheavals in the leadership of the country are all contributing factors. It's therefore even more critical for business leaders to ensure that they have resilient recruitment strategies in place to meet these challenges head on.