Unit 5, Rockingham Gate, Bushey, Herts, WD23 4DQ, UK

+44 203 740 7222
Posted on 01 March 2023 by Neel Amin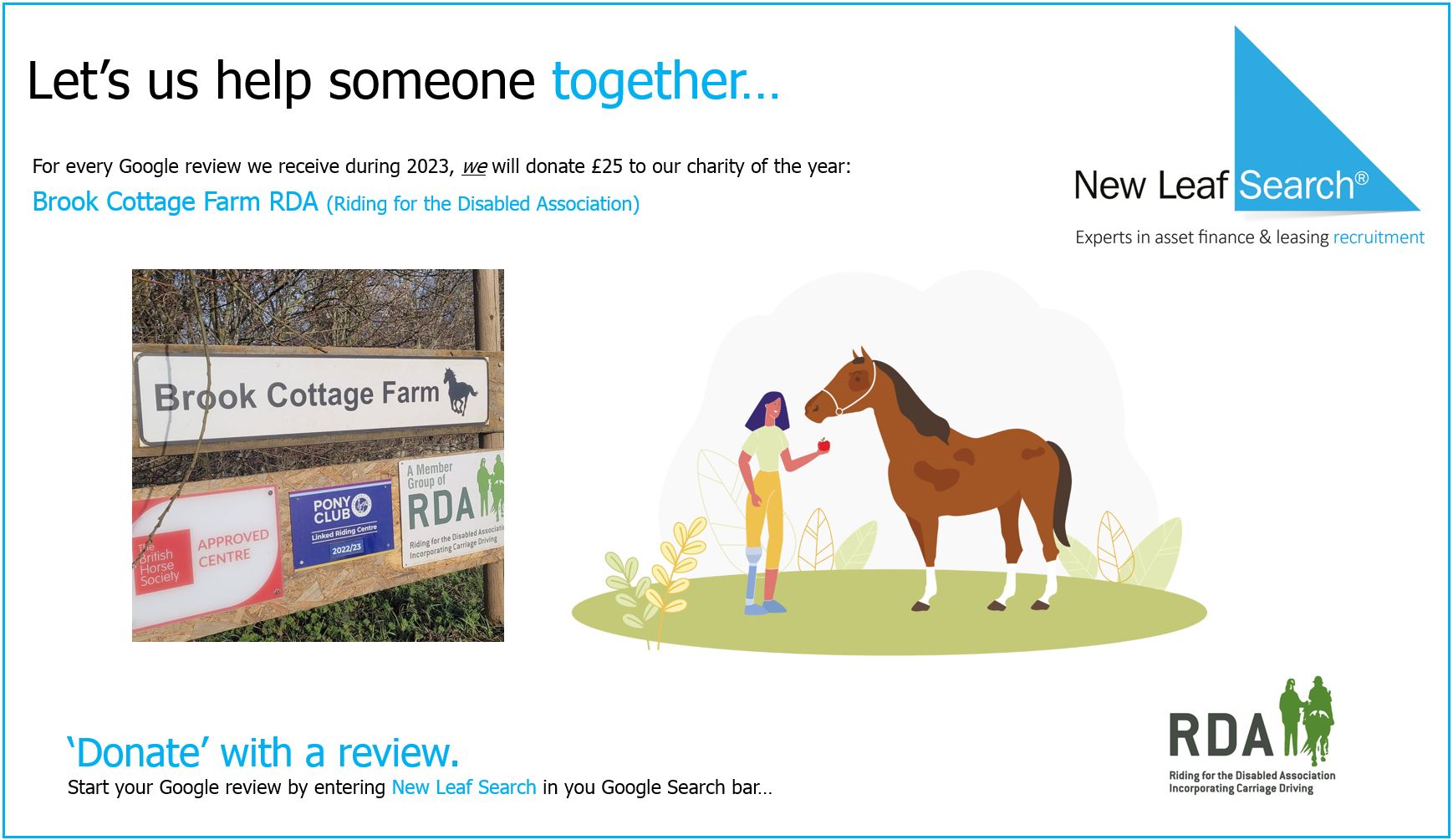 ​We have a 'Charity of the Year' pledge whereby we commit a proportion of our turnover to a nominated charity.
Charities are selected based upon a personal connection between an employee and a particular cause, or one that reflects the plight of individuals affected by events outside of their control.
This year's charity is Brook Cottage Farm RDA (Riding for the Disabled Association) who have a fundraising project in place to construct a sensory riding and carriage driving track. ​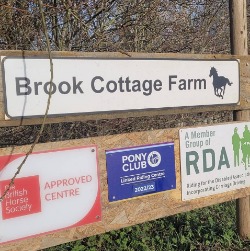 ​Registered Charity: 1183505
The track will provide a safe route for children and adults with physical disabilities to enjoy riding and carriage-driving on.

Sensory Input: It will also provide visual, auditory and olfactory stimulation with music, lights, tactile toys, textures and surfaces to activate all of the senses & enable people of all abilities to participate.

Environmental Enrichment: The area will be enhanced with fragrant plants and shrubs such as jasmine, clematis, lavender, honeysuckle and rosemary, as well as structures such as picnic benches, arches, pathways, pergolas, statues of a variety of animals and gnomes.

Themed Community Events: The project will be customised for Christmas, Easter, Halloween, birthdays, social gatherings and as a meeting place for community groups, enabling social interaction and the building of self-esteem.

Sports and Recreation: Whatever the individual's ability, they will have access sport and recreation safely to improve emotional, physical and mental well-being.

The track will be a wonderful asset to the RDA groups at the riding school and will be used for seasonal activities that can be accessed by the wider RDA community.

Brook Cottage Farm RDA is underfunded. The charity NEEDS our help. So let's help them together. In addition to making our annual charitable contribution, WE pledge to donate a further £10 for EVERY Google review we receive. We would love to hear your feedback and in doing so, help a truly worthwhile cause. To complete a Google review, simply enter New Leaf Search in your search bar and follow the instructions for posting a review... Thank you for supporting us. Thank you for supporting Brook Cottage Farm.