Unit 5, Rockingham Gate, Bushey, Herts, WD23 4DQ, UK

+44 203 740 7222
Posted on 21 April 2023 by Jane Theobald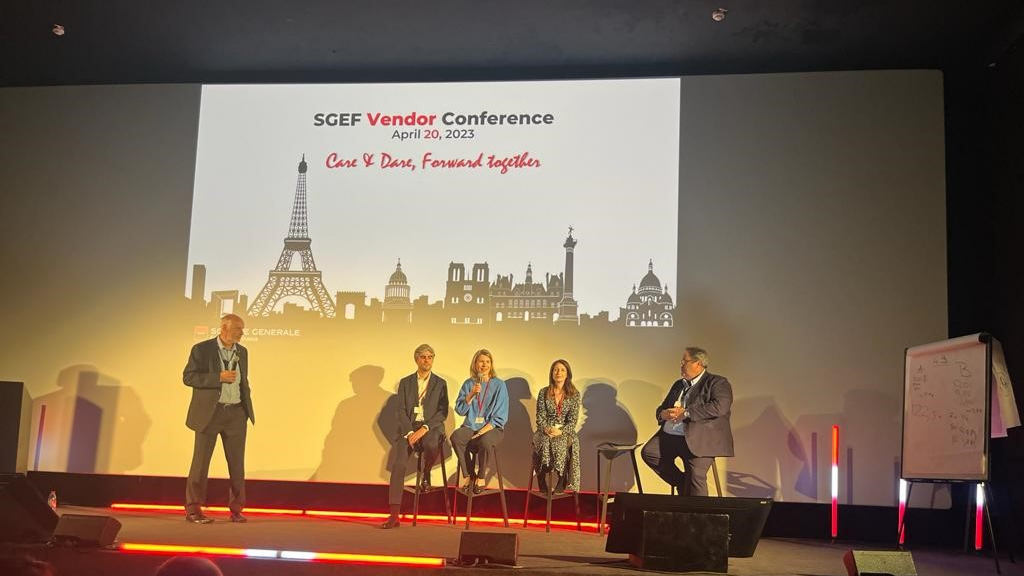 I would like to say a big thank you to SGEF for inviting me and Katherine Amin, to their Annual Vendor Conference in Paris.
It was a privilege to discuss ideas on how best to attract and retain talent in a VUCA world.
I was part of a Q&A panel and shared the stage with Sabine van der Fluit-Hagevoort (Executive Director Global IT Finance Solutions Development) at Ingram Micro Financial Solutions and Romain Caillet (Partner) at Korn Ferry.
The panel fielded audience questions around the recruitment landscape for equipment and vendor finance positions; touching upon such topics as:
• Whether we are in a candidate or employer market
• How employers could / should adapt in order to hire and retain the best talent
• How organisations should build succession plans that take into account staff expectations in a VUCA world
• Creating a flexible work culture to appeal to the different lifestyles
• Enabling the employee to be in the driving seat for their talent development
• Cross-functional training for employees to give them rounded skills and knowledge
It was a great experience to be able share views, opinions and best practice principles with the wider SGEF community.