Unit 5, Rockingham Gate, Bushey, Herts, WD23 4DQ, UK

+44 203 740 7222
Posted on 06 October 2023 by Jane Theobald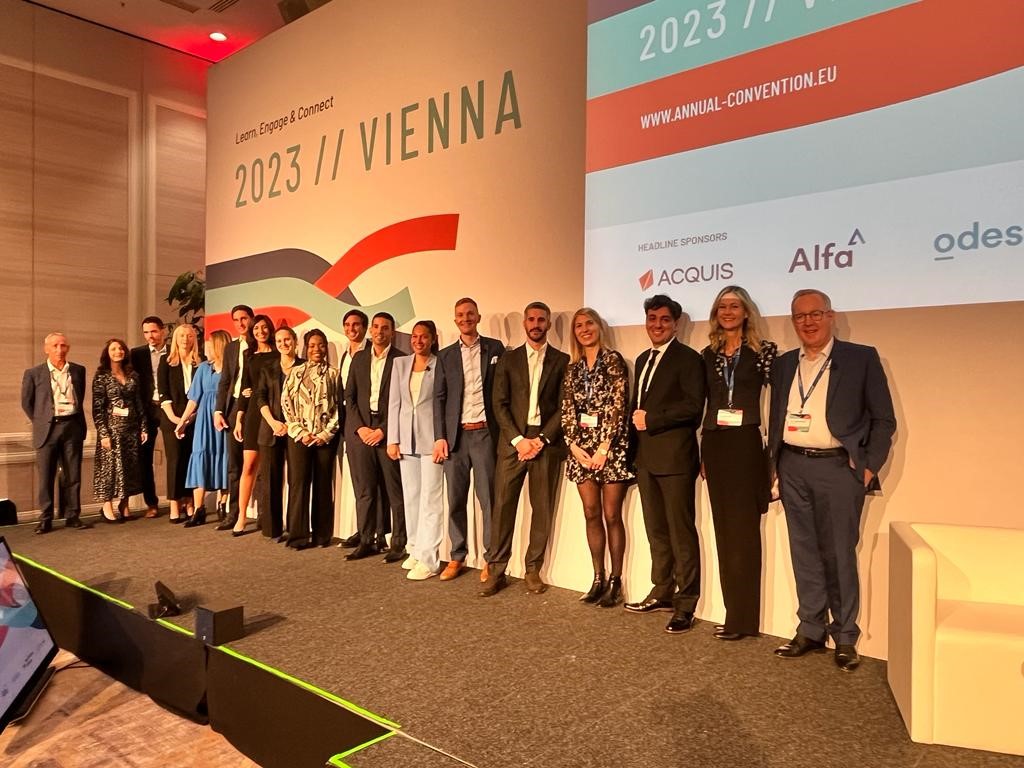 ​​It was a privilege to once again attend the Leaseurope Annual Convention 2023 in Vienna, Austria.
We were proud sponsors of the 2023 Future Group.
This is widely recognised as the pre-eminent yearly gathering for the European Leasing & Automotive Rental community and is the only such event organised by the industry at European level.
The Convention is attended by delegates who are, for the most part, senior level executives and CEOs.
Leaseurope is passionate about establishing the most favourable environment to attract, retain and stimulate the millennial generation to apply their collective intellectual capabilities and energy to the European Leasing & Automotive Rental industry.
The Future Group comprises of talented individuals identified by their respective CEOs as potential leaders and was established by the Leaseurope CEO Business Council, which is comprised of the leading chief executives.
These individuals represent various sectors of the industry and are tasked to examine the strategic and tactical issues confronting the industry and address them through the lens of innovation in products, services and processes.
Leaseurope is an umbrella body bringing together 46 national associations throughout Europe representing bank-owned, captives and independent lessors as well as long and short-term automotive rental companies.
​New Leaf Search is the only recruitment consultancy to partner Leaseurope in sharing recruitment best practice and insights in supporting their flagship Future Group Programme.